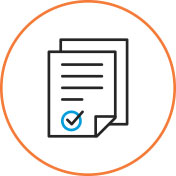 Relentless Advocates
In the post-pandemic world, approvals and permits have become more challenging due to understaffed agencies. Local building departments, which used to issue permits within five business days, now have three-week processing times. Drawing on the firm's roots, our seasoned expediters handle the permitting process to keep projects on track for timely completion.
New Buildings/Major Alterations
At the start of every new building or major alteration project, we review the planned scope with the local building department. These early consultations—long before the filing process begins—streamline the construction strategy that drives the multi-year project.
Tenured project coordinators provide a single point of contact for these complex engagements. Typically having at least five years of experience, these individuals understand the myriad filing requirements, from paperwork and support documentation to responsible parties at the various agencies. Their firsthand knowledge allows them to collect the appropriate information in a timely, efficient manner.
In addition, these coordinators maintain continuous communication with project team members and provide clients with weekly progress reports. Extended projects like new buildings and major alterations especially benefit from our high employee retention rates, which contribute to consistent, superior service.
Minor Alterations
While Metropolis specializes in complex construction, clients also rely on us for minor alterations. Project coordinators are assigned to specific buildings. They develop relationships with the owners and key players, learning the intricacies of each address. These connections help simplify the construction process for tenants. We can recommend resources for specialized services, such as asbestos testing and technical inspections.
Naturally, clients with minor alteration projects receive the same efficient coordination and communication as new buildings and major alterations.
Technical Division
Our Technical Division keeps projects in compliance with the New York City Fire Code, Energy Conservation Construction Code of New York State (ECCCNYS) and the International Energy Conservation Code (IECC), and other specialized regulations. These in-house experts understand the nuances of state and municipal regulations and offer a comprehensive range of support services, from general code consulting to plan reviews and audit responses.