By Sami Sallaway
On December 22, 2020, Metropolis President Frank Fortino announced the winners of the year's top awards in a company-wide Zoom meeting. Expeditor Fabian Guachichula received the 2020 Employee of the Year award, and Senior Project Manager Sandra Arce was recognized as the 2020 Manager of the Year.
"Even though things have been different during this challenging year, the team here at Metropolis has really pulled together to serve our clients under tough circumstances," said Fortino. "Fabian and Sandra are two superstars who excelled and inspired others, as selected by their peers. Congratulations to you both."
2020 Employee of the Year: Fabian Guachichula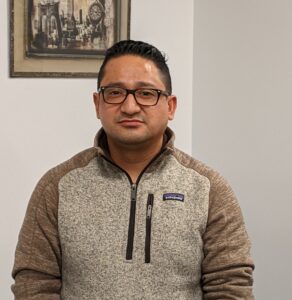 Guachichula joined Metropolis Group in September 2004 and has distinguished himself as a dedicated team player. His role as a filing representative has evolved from daily trips to the Department of Buildings to include site walk-throughs prior to inspections, taking a more active role in helping clients secure necessary approvals.
Even after 16 years, Guachichula still seeks and embraces new opportunities to learn on a daily basis, making him an invaluable asset to both Metropolis and clients. "Every day is a different challenge, and I enjoy learning new things," he says. "Also, I appreciate the relationships with my co-workers, which makes the job easier and more fun."
"Fabian is a reliable source who is always eager to assist the team," says Penny Laughlin, Director of Operations. "During this crazy year, he persisted to complete tasks and to keep work progressing through the city agencies."
Hearing his name announced as the winner came as a surprise. "I couldn't believe it," admits Guachichula. "I just want to thank the entire Metropolis management team for the recognition. I wasn't expecting it. Any of my co-workers deserve the honor, and I am humbled to have been selected."
2020 Manager of the Year: Sandra Arce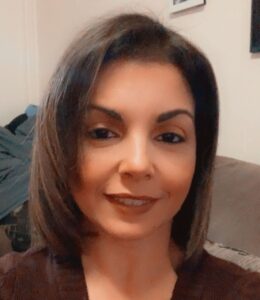 Shortly before Fortino announced the company awards, Metropolis team members received bingo cards. Sandra Arce played along, but she confided to her colleagues that she never won—not raffles, not group activities. Then, Fortino called her name as the Manager of the Year.
"I literally froze," she recalls. "I didn't really register that he said my name, and he called it again. Everyone stood up from their cubicles and said, 'Sandra, you won.' He called me to the conference room, and I ran over. It was only a few steps away, but it felt like the longest run ever. I was in shock."
After the announcement, many employees offered congratulations and shared that they had voted for her, thanking her for her tireless assistance and support.
"Sandra has been a role model to her team," says Brian Lafferty, Director of CO Division. "She exemplifies high standards in her role as senior project manager. She is always willing to help others in need, as well as willing to learn and grow. Congratulations on this well-deserved honor."
Laughlin added, "Sandra brings her team together with hard work and smart ethics. She manages to meet deadlines and has a great understanding of our clients' needs. She is a source of positive energy."
The positivity radiates from Arce's genuine love for her work. She acknowledges that she helps others whenever she can mainly because she enjoys what she does. "I love my job. I love the industry. It's exciting to live in New York City and to see these buildings rise, knowing that you're a part of that, that your team made it happen."
Award Criteria
The Employee and Manager of the Year awards recognize outstanding team members who not only fulfill their job responsibilities, but also demonstrate initiative in taking on other roles. Other criteria include industry knowledge and expertise, positive work attitude, and team contributions.
Each year, Metropolis employees anonymously nominate peers and managers, who must be full-time employees with a minimum tenure of six months.