By Renee Sosnowski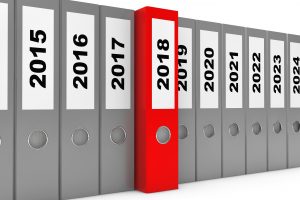 Effective January 1, 2018, the New York City Department of Buildings (DOB) will begin reviewing unpaid civil penalties of Safety Registrant recipients and applicants. This move complies with Local Law 47 of 2016.
If the agency finds outstanding fines imposed by the Office of Administrative Trials and Hearings/Environmental Control Board (OATH/ECB), applicants and recipients will receive a "review pending" status in the Buildings Information System (BIS). DOB borough offices will not issue or renew permits until recipients settle all fines and penalties.
Notifications/Resolution
Safety Registrant applicants will be notified of civil penalties that require resolution when they submit their registration application.
For current Safety Registrant recipients that have outstanding NYC Environmental Control penalties, DOB will issue notifications by mail two to four months before their registrations expire. Renewing their registration will require submission of the following:
Supporting evidence that confirms payment of fines or, with respect to penalties incurred through default, receipts or reopening of defaulted OATH/ECB violations.
Supporting evidence that confirms payment of other unpaid fines or penalties owed to the city or any other government entity related to their professional dealings with the city.
If you have questions about, or need assistance with, fines or penalties, call Metropolis Group at 212.233.6344.