By Penny Laughlin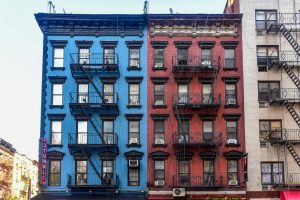 Per Local Law 1 of 2018, the Department of Housing Preservation and Development (HPD) will develop a list of buildings identified as at-risk for tenant harassment. The properties will become part of a new pilot program that requires owners to submit a Certificate of No Harassment (CONH) to obtain plan approval or a work permit for certain work categories.
CONH requirements currently apply to single-room occupancies (SROs) and to buildings in select special-purpose zoning districts. The time-limited pilot program is expanding to a geographically targeted area to allow evaluation of the city's accuracy and effectiveness in targeting and addressing tenant harassment in particular buildings. The HPD Pilot Program List will be available on the HPD website on October 8, 2018.
HPD Pilot Program
Effective October 1, 2018, owners of buildings on the HPD Pilot Program List will be required to submit one of the following HPD documents when seeking a plan approval or work permit for a new building, demolition, or Alteration Types 1, 2, and 3:
CONH and a copy of the affidavit submitted to HPD
Waiver of CONH
Certification of restrictive declaration
Letter stating the work is not in a covered category
For applications submitted before October 1, 2018, if the plans have not been approved or the permit issued by that date, applicants will need to submit the HPD document only once before:
Plan approval OR
Approval of Post Approval Amendments (PAAs) OR
Issuance of work permit OR
Issuance of certificate of occupancy/letter of completion
Starting October 1, 2018, permit holders in the pilot program will need to visit a DOB borough office and submit required HPD documents for the initial renewal of a permit issued before October 1, 2018. Subsequent permits can be renewed online.
If you have questions or need assistance with CONH requirements, contact Metropolis Group at 212.233.6344.