By Andrew Pisani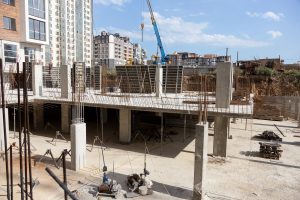 The New York City Department of Buildings (DOB) recently expanded upon the requirements of Buildings Bulletin 2018-008. That bulletin, effective August 9, 2018, transferred responsibility for certain final inspections to registered design professionals (RDPs).
Under Directive 14 of 1975, projects that do not require a new or modified certificate of occupancy qualify for a limited review that allows registered design professionals to perform final inspections. BB 2018-008 now mandates that design professionals perform final inspections of certain work types. As we previously covered, the change recognizes the fact that work performed in the early stages of construction often becomes inaccessible by final inspection time.
Filing Requirements
Whether filing in the Buildings Information System (BIS) or DOB NOW, applications must be filed under Directive 14 of 1975. In addition, "Final Inspection" must be indicated as a required progress inspection.
Final inspections must be performed by a registered design professional in good standing with the DOB. The professional who performs the final inspection does not have to be the applicant of record who prepared the plans.
Work Types Requiring RDP Final Inspection
BIS Work Type
DOB NOW Work Type*
Antenna**
Antenna
Chutes
Protection and Mechanical Methods
Cocoons
Protection and Mechanical Methods
Construction Hoists

(Material Hoists/Personnel Hoists)

Protection and Mechanical Methods
Earthwork

Excavation
Landscape
Sitework (grading, septic, backfill, etc.)
Soil Grouting/Improvement

Rock/Soil Anchors

Earthwork
Fence
Fence
Foundations

Single- and Multi-Tier Underpinning
Shallow Foundations/Footings
Retaining Walls
Deep Foundations

Foundation
General Construction (Alt-2, Alt-3)
General Construction
Green Roof
Green Roof
Mechanical Systems
Mechanical Systems/HVAC
Plumbing
Plumbing
Sidewalk Shed
Sidewalk Shed
Solar
Solar
Structural

Superstructure
Temporary Shoring and Bracing
Support of Adjacent Buildings

Structural
Support of Excavation

Shoring (sheet piles, soldier piles, lagging)
Slurry Walls
Ground Freezing
Tangent/Secant Piles
Berming/Sloping/Benching

Support of Excavation
Supported Scaffold
Supported Scaffold
Suspended Scaffold Systems

Swingstage
Outrigger Beam
C-Hook
Single- and Multi-Point Adjustable

Suspended Scaffold
---
* DOB NOW work types shall be effective upon applicable launch date
**Antenna filings must be filed through DOB NOW; BIS filings no longer accepted
Don't forget: Final inspections are subject to DOB audit to determine compliance with applicable code requirements as progress inspections.
If you have questions about this change affects your projects, please contact Metropolis Group at 212.233.6344.