By Renee Sosnowski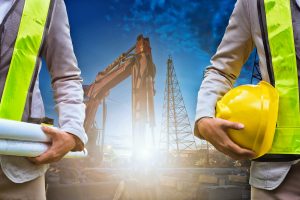 The Department of Buildings (DOB) has created a new form to certify the correction of summonses issued for failure to comply with site safety training requirements, as mandated by Local Law 196 of 2017. The AEU3321 form combines two forms—the AEU2 (Certificate of Correction) and the AEU20 (Statement in Support)—to streamline the Certificate of Correction process. (But these two forms aren't going away.)
Correction of Site Safety Training Summonses
Effective November 13, 2018, the new form is the only form accepted to correct site safety training summonses. Completed forms must be submitted to the DOB's Administrative Enforcement Unit:
NYC Department of Buildings
280 Broadway, First Floor
New York, NY 10007
Named respondents, property owners, and DOB-issued ID holders can receive same-day service on Monday through Friday, from 8:30 a.m. to 2:30 p.m. Each person may receive a maximum of two Certificates of Correction.
The AEU will not restrict the number of in-person form submissions for a single job site to establish site safety training compliance. For submissions that exceed the two-application maximum, AEU will notify the submitter after completing the review.
Documents may also be submitted by mail.
Penalties for Site Safety Training Violations
Violations of Section 3321.1 of the New York City building code carry a minimum penalty of $5,000. The DOB may reduce that amount to $2,500 for a first offense (even in multiple instances).
Violations of Section 3321.2 of the New York City building code carry a minimum penalty of $2,500.
Correction of Summonses for Log Requirements
When correcting summonses issued for failure to comply with the log requirements for site safety training, continue to use the AEU2 and AEU20 forms.
If you have questions about the correction process, contact Metropolis Group at 212.233.6344.