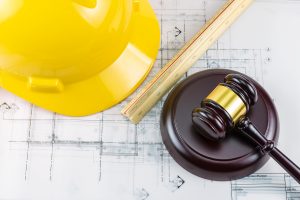 By Penny Laughlin
Effective May 30, 2019, the New York City Department of Buildings (DOB) will be cracking down even harder on buildings that receive work without a permit violations. Specifically, such properties will face restrictions on professionally certified filings and doubled civil penalties for multiple infractions.
Restrictions on Professional Certifications
DOB will restrict professionally certified filings on all buildings that incurred a civil penalty for work without a permit on or after August 28, 2018—the effective date of Local Law 158 of 2017. Such properties will be identified in the Buildings Information System (BIS) Property Profile with the flag "LL158/17 Pro Cert Restriction." If the flag includes an "until" date, all plan approval applications must go through a standard plan examination.
Exceptions. Applicants may submit professionally certified filings if the work without a permit was performed on a part of the building not owned by the building owner or if ownership has changed. In such cases, applicants must meet with a DOB Project Advocate and present proof that they qualify for the exception.
Doubling of Civil Penalties
For buildings that received violations for work without a permit on or after August 28, 2018, civil penalties will double if they receive a second or subsequent work without a permit violation within one year.
Exceptions. Penalties will not be doubled if applicants prove that the previous unpermitted work was performed on part of the property not owned by the building owner or was performed by a previous owner. In such cases, applicants must submit an L2 form and choose either "NRV (no relationship to the violation)" or "BFP (bona fide purchaser)," as applicable.
If you have any questions or need assistance, please contact Metropolis Group at 212.233.6344.