By Tynesha Goode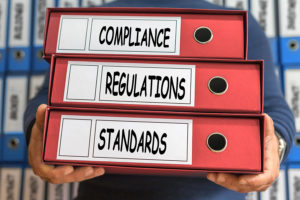 Every property in New York City must comply with a myriad of city, state and federal regulations established to ensure public safety, environmental responsibility and proper work practices. Noncompliance exposes offenders to multiple penalties, violations and contingencies. In fact, the City of New York has the most thorough and complex violation issuance and adjudication system in the nation.
Unfortunately, many owners, managers, and professionals lack the proper resources to keep track of these regulations or are simply unaware of them.
The Building Compliance Division of Metropolis Group offers compliance management services to ensure proper fulfillment of all regulatory items affecting management, maintenance, and operation of a property and its systems.
A Streamlined Solution
Building compliance typically requires managing a patchwork quilt of vendors that provide services ranging from compliance data and data monitoring to project management and violation remediation. Historically, compliance management has been confined to a handful of high-end property management institutions.
Now, Metropolis Group offers an accessible solution that saves residential and commercial clients time and money, while adding value to their properties and organizations. The Building Compliance Division uses a three-step process to help building owners and property managers stay on top of ever-changing compliance requirements:
Forecast and evaluate financial risks that may affect properties
Identify procedures to avoid or mitigate these risks
Consult or take immediate action on current and outstanding issues that negatively affect the property
A Proven Partner
Senior Manager of Building Compliance Adam Batista brings a 15-year track record of managing property compliance in New York City. Recognized as the 2018 Residential Management of the Year by the Real Estate Board of New York (REBNY), he previously served as compliance manager for a high-end property management firm, maintaining a pristine compliance record for the entire portfolio of luxury, residential buildings.
Batista also managed compliance for one of New York City's largest residential property management firms, with a portfolio of more than 350 condominium and cooperative buildings. His career includes experience providing expert court representation for landlords, commercial organizations, property management companies, contractors, and individual homeowners.
To learn more about how the Building Compliance Division of Metropolis Group can save you time and money, contact us at 212.233.6344.