By Brian Earley
Each year, the New York Real Estate Journal spotlights Women in Building Services. The 2021 edition, published on June 22, features Karolina Castro, Senior Project Manager of Metropolis Group, and Kristen Fortino, Founder and CEO of OnePoint Real Estate Group. Both women share insight into the real estate industry, including the impact of the changing market and the pandemic.
Karolina Castro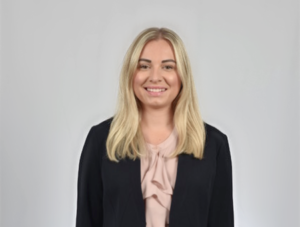 Karolina has established herself as an extremely knowledgeable senior project manager. She not only shares her expertise and vast knowledge of the industry to clients, but she is also an advocate to everyone in the office, offering her perspective and guidance on many projects that come through our doors.
In her NYREJ spotlight, she elaborated on the far-reaching effects of technology in the code compliance world, as most procedures have migrated online. "[O]nce we alleviated the concern for error, we adapted to it in a flawless way," said Karolina, who is pursuing an MBA in real estate at Rutgers Business School.
Kristen Fortino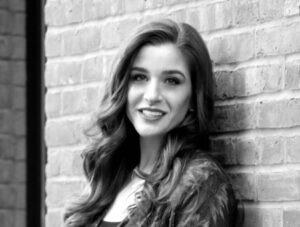 Kristen is expanding her footprint daily with her various accomplishments in the real estate market and in the development and property management fields. Since launching OnePoint earlier this year, this recognition represents another key step forward in promoting who she is and what she stands for with her company.
Kristen's spotlight focused on how COVID-19 has affected the real estate market, especially in Manhattan. "[W]e're seeing the cost of lumber is skyrocketing so those looking to do construction on their existing assets are seeing an up-tick in prices. The city is slowly but surely coming back, and prices are getting back to where they were pre-COVID. It's a trend that we'll see for quite some time as we continue to open up the city."
Congratulations to these exceptional professionals on the well-deserved recognition. We look forward to their continued industry contributions.