By Wayne Sheppard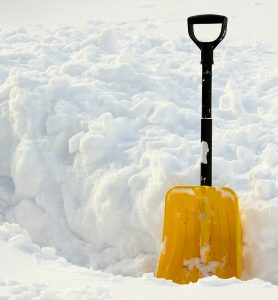 Do you have an expiring Department of Transportation (DOT) permit for a street or sidewalk opening?
Between December 1, 2017, and March 31, 2018, the DOT Winter Moratorium is in effect. To keep our streets and sidewalks safe during the cold—and often snowy—months ahead, holders of permits that expire during this period must either restore the base and wearing course of said openings with temporary pavement, or they need to complete final restoration during this time (provided they have a valid permit on file).
If final restoration is not complete before the original permit expires, you can apply for a "restoration only" permit. Include the original permit number on this application.
In all cases, permittees must permanently restore street openings by April 1, 2018.
If using steel plates as temporary pavement, keep the following in mind:
Such plates require an active permit during the moratorium period.
Steel plates must be recessed/countersunk to rest flush against the surrounding area.
During the moratorium, you'll need to post signs indicating "Steel Plate(s) Ahead" or "Raise Plow" where the plates have been recessed/countersunk.
For questions about how the moratorium affects your projects, contact Metropolis Group at 212.233.6344.